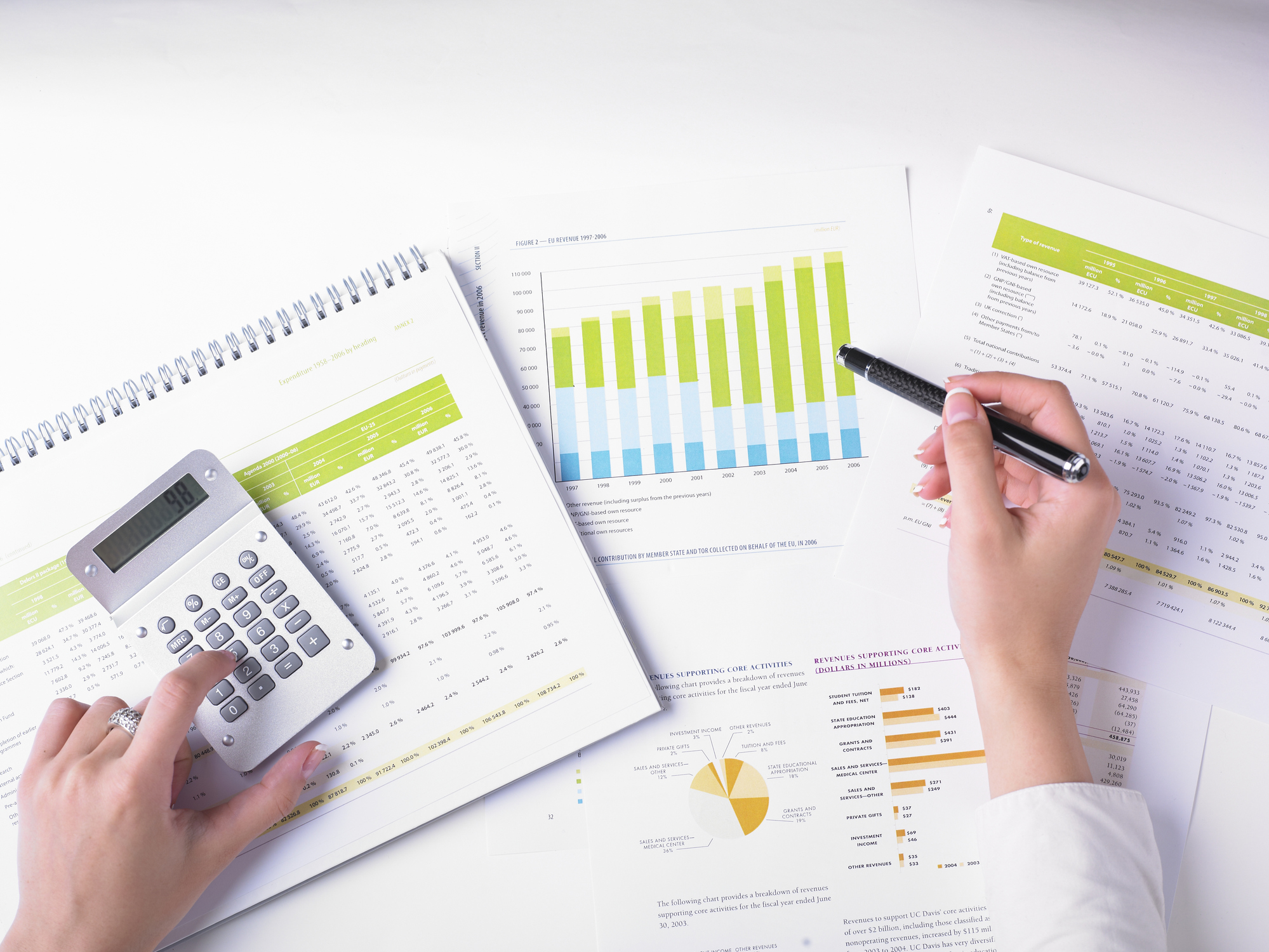 What Can You Do With an MBA in Finance?
Pursuing a career in finance is a popular choice for students. You can gain a competitive edge and set yourself up for success by earning an MBA in Finance. Advancing your education can advance your career.
Post Date:
Friday, January 28, 2022
One of the most popular reasons why you may decide to earn a master's degree is to advance your career. You want to take on more responsibility, have a leadership position, and continue to grow in the field. Well, with a Master of Business Administration (MBA) in finance, you can do just that. Along with gaining new skills to help you succeed, you'll also increase earning potential. An MBA makes you more competitive and desirable for executive level positions, giving you more employment opportunities and a higher salary. 
Choosing to earn your MBA online in finance allows you to concentrate on specific areas of business such as risk management, financial analysis and financial decision making. At NJIT, the MBA degree program focuses on financial strategies, general accounting, economics, marketing, and technology and innovation — once you graduate, you'll be prepared to jump into a new role with confidence.  
Top careers with an MBA in finance 
So you might be asking yourself, "what can I do with an MBA in finance?" Well truth be told, there are a large number of job options in a wide range of industries to choose from. In the end, it really depends on what area you're interested in. Here are some of the top careers in finance you could land:  
1) Chief Financial Officer (CFO)
Median Salary: $137,109
Many young professionals who choose to earn a master's degree in business administration with a concentration have a goal of becoming a CFO. Those in this position direct a company's financial goals, objectives and budgets. CFOs are also responsible for supervising cash management activities, overseeing investment funds, managing corporate investments, and executing capital-raising strategies to support company expansions. Another duty includes identifying investment opportunities and creating financial reports.
A successful CFO is one who has strong leadership skills, communication skills, and ability to understand the company's business model and industry. While at one point CFOs were thought to only handle the company's budget, that is no longer the case. As a CFO, you must be prepared to tackle the challenge of strategic financial planning that can greatly impact the future of the business. 
2) Corporate Strategist
Median Salary: $109,389
A successful organization is able to achieve their goals and grow their business by creating a long-term plan, developed by the corporate strategist. Professionals in this role identify specific time and resources a company needs, analyze the information, and transform them into quantitative and actionable plans. This career requires you to be diligent, focused, and communicative with other members of the team. 
Corporate strategists are heavily involved in the company's risk management, performance management, data analysis, crisis management, globalization, ethics training, market leadership, and creative problem solving. Using your background of leadership and finance, you'll be able to confidently help the organization meet their goals, tackle challenges, identify weaknesses, and improve overall. 
3) Finance Manager
Median Salary: $93,642
Regardless of what industry interests, every industry needs a finance manager. As a finance manager, you'll be in charge of creating financial reports, directing investment activities, developing and monitoring departmental budgets, and making financial forecasts for the company. These professionals should be able to listen to their company's needs to develop a plan that will help them reach their long-term goals. 
Finance managers also work closely with the business's projects to ensure that each one stays on budget and meets all deadlines. Employers look for finance managers who can delegate work, have strong analytical skills, have strong teamwork skills, and have managing or supervising experience. Being tech savvy and organized is also critical — your goal is to reduce costs by monitoring financial details and analyzing market trends that are relevant to your company. 
4) Senior Financial Analyst
Median Salary: $82,207
When working as a senior financial analyst, you'll be responsible for the financial planning and analysis of a company. This knowledge determines the best use of resources to make strategic business decisions. It is up to the senior financial analyst to review and analyze current and past financial data, identify trends in current financial performances, and suggest budgets. 
The senior financial analyst works closely with other members of the finance and management team to develop long-term commercial plans for company success. Many organizations have a desire for an experienced financial analyst as they are the ones who can help guide the company into making logical decisions instead of unnecessary risks. 
If you have knowledge of emerging markets and big data, you're already helping yourself stand out —  employers want candidates who have this experience due the field of finance constantly evolving. You can gain this knowledge as well as other advanced finance principles by pursuing your master's degree program online from NJIT. The online technology MBA gives you a competitive edge needed to thrive as a leader in the finance field.     
5) Senior Auditor
Median Salary: $71,143
Whenever finances are involved, the company's financial well-being is always at risk. There is a high demand for internal auditors so the organization can closely monitor their own operations and compliance to ensure there are no errors. As the senior auditor, you'll be responsible for fact checking, analyzing records for errors and suspicious activity, and offering ways of improving valuable resources such as time, money, and effort. 
Professionals providing auditing and accounting services must be extremely attentive to detail in order to catch violations of internal codes and regulations, along with relevant local and international law. Senior auditors are crucial to the finding of accounting deficiencies and fraud. Most corporations prefer a candidate with a master's degree to prove their willingness to learn and improve, and their commitment to the field.    
Begin your career in finance with NJIT
Professionals looking to increase earning potential, change careers, or advance their career within the finance field should consider pursuing an advanced degree. An MBA in finance can open up a whole new world of opportunities for those interested in a finance career. There will always be a demand for experienced candidates to manage a company's money, and you could be one of them. 
Earning a technology MBA in finance from NJIT can help students and professionals gain graduate-level knowledge to to effectively shape holistic business practices and develop strategies that drive innovation. Apply today and take the next step in advancing your finance career.