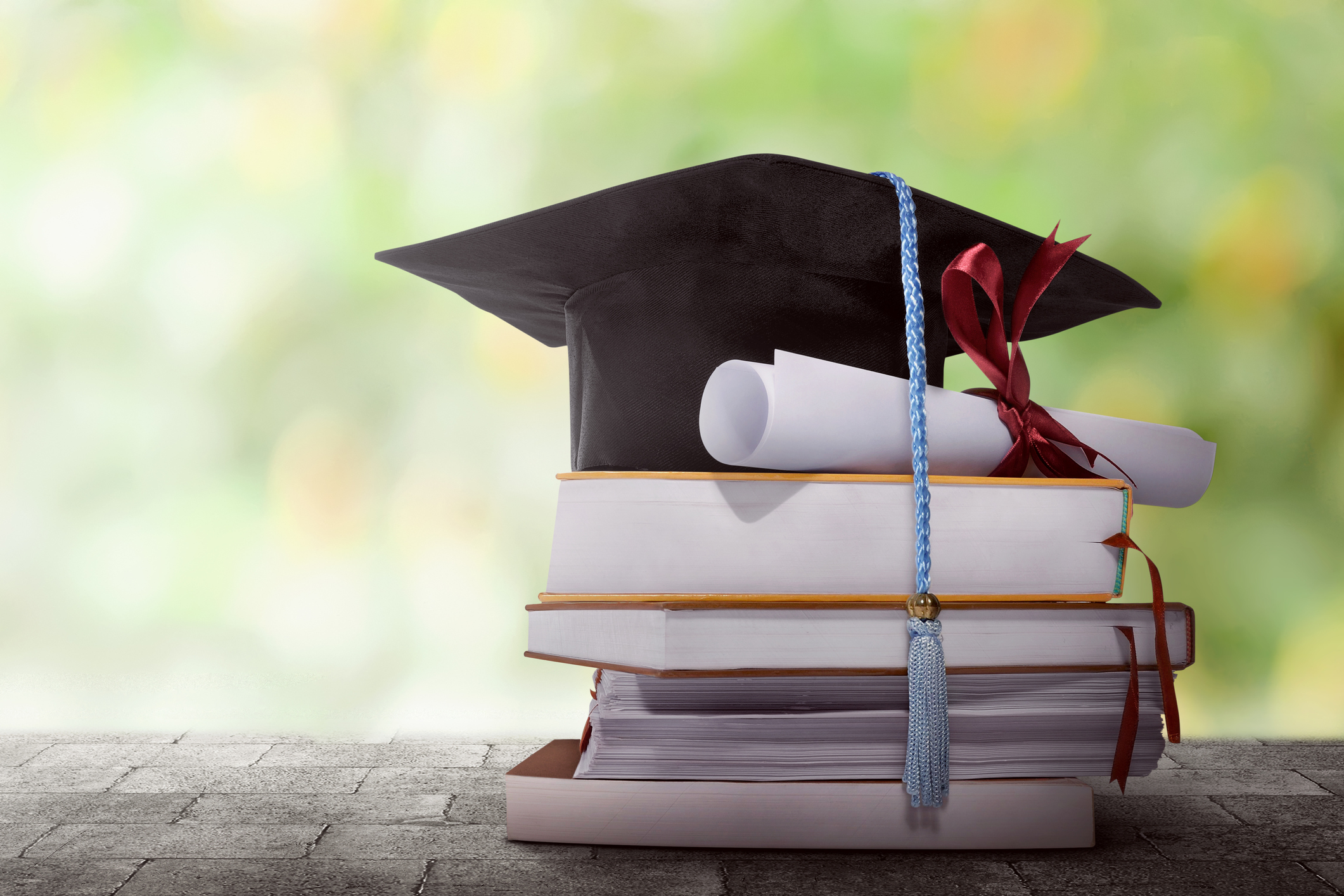 6 Benefits of an Online Technology MBA Degree
When it comes to pursuing a tech MBA, forget all that you think you know about traditional graduate school. You can now earn your tech MBA completely online from the comfort of your own home, and on your own time.
Post Date:
Thursday, July 22, 2021
Whether you just finished your undergraduate degree or have been in the workforce for a while, pursuing graduate studies may just be what you need to advance your career. In fact, master's degree programs continue to grow in popularity with over 800,000 masters degrees awarded in 2017 - over 40% of them online-, with some even considering them "the new bachelor's degree". Of all the master's degrees available, one of the most desirable options is the Master of Business Administration (MBA). 
With technological advancements redefining society, earning an MBA has now become more accessible than ever. No longer means having to sit in a classroom on-campus –  learn the skills needed for a management position, set yourself apart from other job candidates, and dive deeper into the business world by pursuing an online tech MBA. If you're still not sure about whether or not an MBA is right for you, keep reading to find out all about what this has to offer. 
What is a technology MBA?
Believe it or not, an MBA or technology MBA isn't just for those who come from a business background. Technology MBAs (tech MBAs) have a heavy focus on how technology and management work in tandem to promote the continued development of essential managerial skills while delivering the practical knowledge important to effectively shape holistic business practices and develop strategies that drive innovation. 
Tech MBAs, unlike other graduate degrees, are beneficial to all students who wish to have a well-rounded understanding of how business functions in various industries. Students will develop a full set of managerial skills from the typical MBA program, but will also gain a deep understanding of how these skills will be applicable in the ever changing field of technology.  Although the tech MBA is centered around innovative technology and leadership skills, many MBA programs allow students to choose a concentration such as management information systems, marketing, finance, and entrepreneurship. 
This degree can also help individuals who may already have a business career yet wish to advance into a manager, director, or other executive role. A tech MBA allows individuals to not only grow within their current industry, but gives them the opportunity to successfully change career paths. 
6 Benefits of a technology MBA degree
Now that you have a better understanding of what a tech MBA is, let's discuss why getting one may be a smart investment in your career.
1) Develop advanced technical and management skills
One of the most important reasons for deciding to pursue an MBA is to complete the program with an entirely new skillset. A tech MBA teaches students how to resolve business problems using appropriate quantitative and qualitative methods, along with technological tools such as various types of software and hardwares. Students will also learn transferable skills such as dynamic leadership, analytical and critical thinking, problem solving, and ways to hone in on creativity. 
2) Diverse specializations and career options
Pursuing an online tech MBA doesn't mean you are limited to studying business focused in one specific industry – as stated above, the skills you'll learn are highly transferable regardless of the type of work you do. Having the ability to choose from a diverse range of specializations allows you to concentrate on your current industry, or branch out to a new one. 
If you're interested in adding a specialization to your tech MBA, NJIT offers the following areas of focus: 
Management Information Systems
Finance
Marketing
Healthcare Management
Innovation and Entrepreneurship
Custom Specialization 
STEM-MBA option
When students choose a specialization, they'll be taught how to apply their knowledge and newly acquired skills to situations directly related to their career interests while using technology to help guide them. 
3) Create an extensive professional network
Networking, networking, networking! It is never too early - or too late- to begin networking. Whether you're in undergrad, graduate school, a new job, or the same job you started 10 years ago, building a professional network is crucial for career growth and success. While earning your MBA, you'll also be forming professional relationships with professors, faculty, other students, and alumni. 
Creating these long-lasting relationships may help to open up doors in the future with opportunities that wouldn't otherwise be possible – after all, it's a small world. 
4) More job opportunities
Searching for a job can be a long stressful process. You may be applying to hundreds of jobs a month, writing cover letter after cover letter, and continuously trying to get your application noticed –  well, having an MBA degree may help your resume land on the top of the recruiter's pile. While some positions will require an MBA, for those that don't, this degree becomes a powerful way to separate yourself from all the other job candidates. 
In 2020, the average employment rate for graduates three months after graduation was 78%, with a high of 100%. Additionally, an early 2020 survey showed that 92% of companies intend to hire graduates with MBA degrees in the next year. 
5) Boost your confidence
Many students struggle with imposter syndrome and feeling unprepared for their first full time role after graduation. Others may have missed the chance to take part in internships to learn valuable skills for their future. Regardless of the reason, applying for jobs can be difficult when you lack the confidence in your abilities and skill set.
By pursuing a tech MBA, not only are you building hard skills in relation to technology such as analyzing data and calculating risks, but you're learning soft skills that will give you a better understanding of time management, communications, leadership, and strategic-thinking. These valuable skills will help you gain confidence to thrive in the workplace. 
6) Competitive starting salary
It is no secret that earning a graduate degree typically leads to higher starting salaries than a bachelor's degree alone. The National Association of Colleges and Employers predict that MBA grads in the class of 2021 will have an average starting salary of $87,966 – 11.3% higher than the average starting salary for those who graduated in 2020. The return on investment (ROI) also remains high for MBA graduates – NJIT is in the top 2% for ROI with its MBA program. 
Advantages of online learning 
In this new digital area where almost everything can be done online, why not be able to learn business online too? Completing your tech MBA online has many advantages such as:
Program flexibility: Many programs, such as NJIT's MBA degree program, offer you multiple ways to take classes. You can choose from hybrid or fully online courses, allowing you to have flexibility to work full or part time as well. Get your degree on a schedule that works for you.
Flat rate tuition: While many decide not to get a graduate degree due to tuition rates, online programs typically offer lower e-tuition rates or a flat rate for the entire MBA.
Improved virtual communication skills: Online courses are typically done either synchronously or asynchronously during the program. Regardless of the format for your classes, you'll be interacting with other students and professors solely online. Discussion boards, e-mail, and even texting are a crucial part of online learning – you'll quickly learn how to interact respectfully and thoughtfully with your peers in a digital environment. 
New technical skills: Along with learning how to effectively communicate with classmates and professors in a written aspect, you may also need to utilize other digital learning materials such as Skype, Webex, Slack, and GoogleDocs. These software programs are easily accessible and widely used in many companies as well as universities. When you get to your new job, you'll already be comfortable with using these programs to interact with work colleagues.
Nationally accredited programs: Just because they're online doesn't mean they're not accredited – online programs won't sacrifice your learning and education. For example, NJIT's high quality online graduate programs are offered by one of the nations top public STEM universities.
Earn your tech MBA at NJIT
When deciding whether or not to pursue a tech MBA, think about what your overall goals are. Evaluate your professional and personal goals and consider how a masters in business administration would help you achieve them. NJIT's nationally accredited tech MBA program offers a myriad of specializations, networking opportunities, and flexible scheduling all to give you practical knowledge and prepare you for the real world. Combine your passion for technology with valuable leadership skills by applying to NJIT's online tech program.