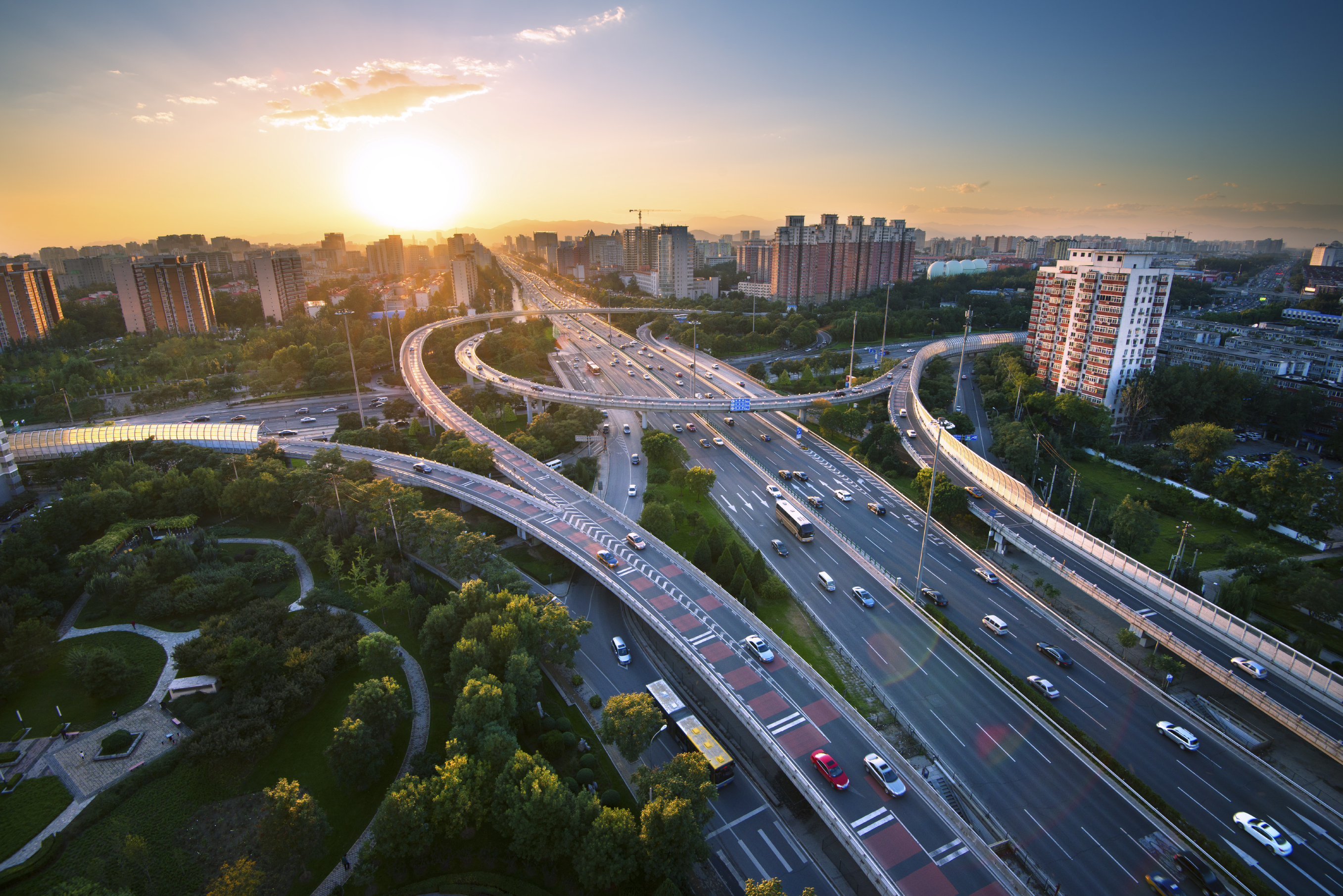 Reasons to Consider a Career in Transportation
From complex work that allows you to grow as an industry professional, to working with a team to complete projects that impact the real-world, you can make a difference with a career in transportation.
Post Date:
Friday, September 16, 2022
Why is transportation studies important?
The modern world relies on transportation to keep society operational. Without transportation professionals ensuring the supply chain stays operational, the selection at your local grocery store would be much smaller, online retailers would have no way of delivering goods straight to your front door, and navigating public transportation may be impossible. Society also leans on the transportation industry to make sure everyone is able to get to the places they need to go safely and efficiently. The world as you know it would fall apart without the transportation industry keeping it connected. 
Types of careers offered in transportation  
Freight and material movement
Freight and materials transportation professionals focus primarily on the preparation and handling of products that are scheduled for delivery. They manage much of the labor involved in the transportation process, overseeing the carrying, wrapping, and packaging of materials and the maintenance of the equipment used. 
Some job titles freight and material movement professionals hold include: 
Production scheduler

Packaging engineer

Expeditor

Logistician
Warehouse operations and distribution
Distribution centers and warehouses are the heart of any well-functioning transportation system. Warehouse operations and distribution professionals are responsible for ensuring that these centers continue to operate as productively as possible so that the goods that they carry can reach their customers in a timely manner. These professionals possess strong planning skills, a strong work ethic, and the capability to manage a hectic work environment.
Some job titles transportation and logistics professionals hold include:
Operations management

Inventory control analyst

Distribution center management 

Estimator 
Transportation and logistics 
Those who work transportation and logistics jobs primarily focus on coordinating and planning the transportation of cargo from one place to another. Through their work, they piece together a complex transportation network that consists of both field workers, like truck drivers, and administrative positions, like logistics experts. 
Some job titles transportation and logistics professionals hold include: 
Logistics specialist

Transportation analyst

Account executive

Logistics engineer 
Air Transportation
Air transportation professionals are responsible for keeping all aspects of the aviation industry running smoothly and safely. The transportation of people and freight through the air has become something that the world relies heavily on, so it's extremely important that there are skilled professionals working in the field to ensure that it continues to operate in an efficient manner.
Some job titles air transportation professionals hold include: 
Air traffic controller

Operations crew member

Flight instructor 

Pilot
Reasons to consider a career in transportation 
Growth Opportunities
When working in the transportation industry, you'll find that there can be many opportunities for growth and progress in your career. Given the complex nature of the work that transportation professionals do, you'll constantly be developing and strengthening your skill set and taking on new challenges. 
Unique work schedule
If working a normal nine-to-five job sounds boring to you, then a career in transportation could be just what you're looking for. The demands of the transportation industry often require workers on the clock 24/7. Those working in warehouse operations may be scheduled to work overnight shifts. Those transporting goods, such as truck drivers or airline pilots, have schedules that require them to work away from home for days at a time. 
This unique schedule means you may not be working everyday of the week, and you could even have a few days off in a row. Keep in mind that your schedule will largely depend on your role and position within your company.   
Build a robust skill set
Transportation is a field that is constantly evolving and innovating, with new technologies regularly leading to changes within the industry. As these changes are introduced, transportation professionals are expected to adapt and learn the skills necessary to effectively operate the new technologies that are driving the field forward. Those working on transportation are constantly expanding and improving their skill set to keep up with important and new trends. 
Job Security
The transportation industry is one that the world relies heavily on. Companies will always have a need to transport their goods and services, and individuals will always require transportation services to get them where they need to go. This makes transportation a secure industry to be working in, as it is always going to be in demand. Not only that, but the ubiquitous need for transportation professionals means that it's a field with great opportunities for career advancement. 
The work is challenging and engaging 
Transportation is a profession that requires dedicated workers that are willing to work hard to accomplish their tasks, and who must think outside of the box to solve difficult logistical problems. The transportation networks that the world relies on are extremely complex and must be carefully managed to ensure that society can function properly. This makes the work that transportation professionals do extremely engaging, as workers can feel a sense of accomplishment and satisfaction after accomplishing the intricate tasks their profession requires. 
Transport yourself to a new career with a certificate from NJIT
If being a part of one of the most important industries in the modern world sounds exciting to you then you should consider starting a career in the transportation industry. NJIT currently offers an excellent Transportation Studies certificate program that is a great way to jump-start your career in communications. At NJIT, you can even take the program online, so you can prepare yourself for your future career from the comfort of your own home. Apply today and see where a certificate from NJIT can take you.