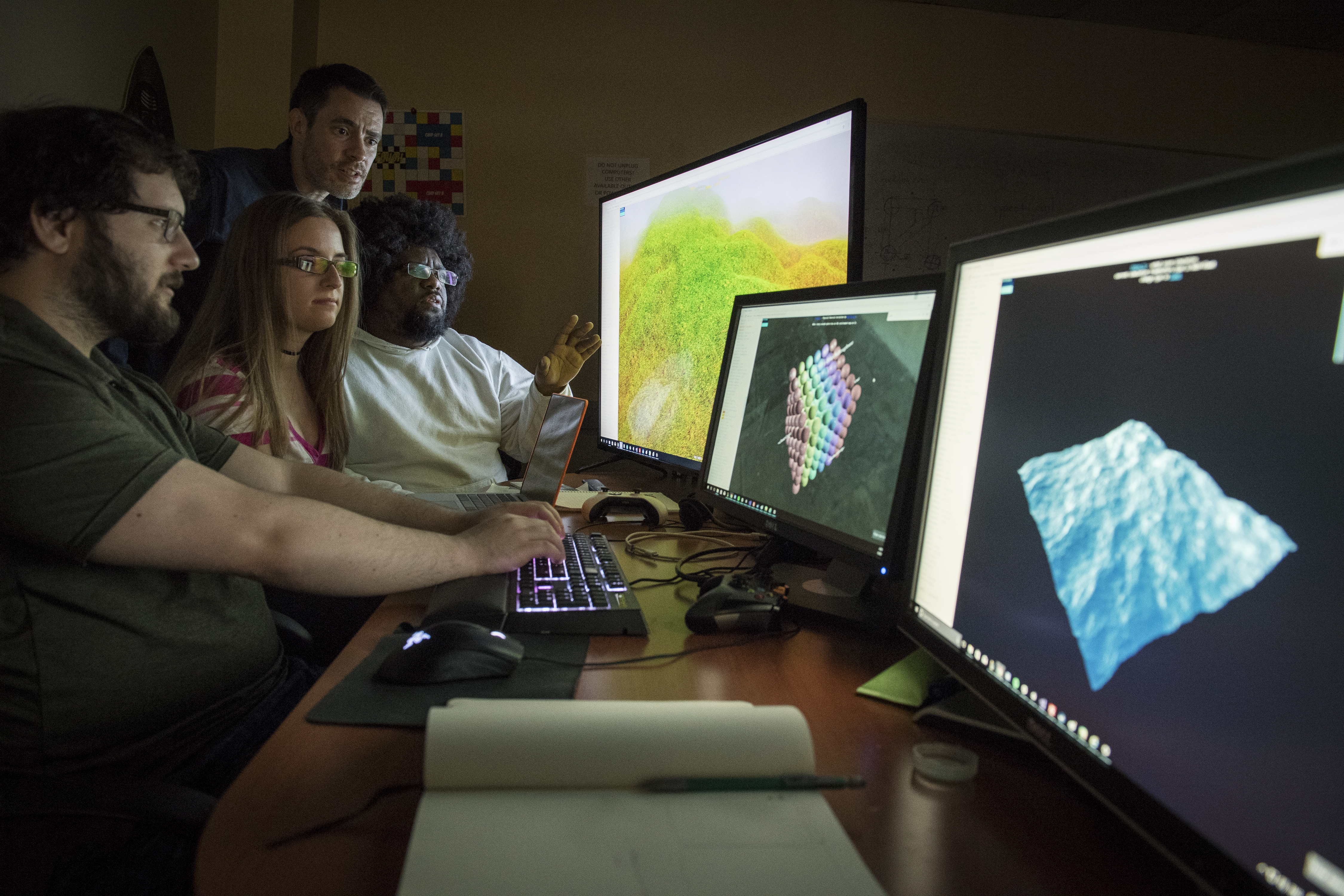 7 Essential Skills You Need to Become a Video Game Designer
Turn your love of playing video games into a career as a video game designer. Learn all about how you can create, design, and develop an action packed video game, and bring your unique story ideas to life.
Post Date:
Thursday, July 22, 2021
From Fortnite and Call of Duty, to Minecraft and Mario Kart, video games immerse players into their captivating graphics, and enthralling designs for hours of entertainment. For some, playing video games is a way to escape after a long day at work, for others, creating the games is their passion. If you're the type of person who wants to take a story and turn it into a fascinating, action packed game, a career in video game design may be just what you're looking for. 
What does a video game designer do?
All of your favorite video games begin the same way – with a concept. A video game designer is responsible for creating this concept in collaboration with other designers. Together, the team will draft a proposal of various themes, layouts, a target audience, budgets, and deadlines. Video game designers have the unique opportunity to create original content that will engage the player through exciting storylines, fascinating worlds, and appealing characters. 
Becoming a video game designer doesn't mean you'll be doing everything at once – in fact, there are multiple types of designers who all focus on different parts of game development. If you're thinking about going into video game design, some of the roles available are:
Testers
Game mechanics designer
Environmental designer
Lead designer 
Content designer
Game writers
System designers
UI designers/usability experts
Why would you want a career in game design? 
Whether you grew up playing video games everyday after school, or are looking for a creative outlet to bring your stories to life, a career in game design allows you to express yourself through animation and thrilling adventures. As a video game designer, you'll be able to mix storytelling with innovative technology to produce a beautiful world of unique characters and challenges. 
Aside from the creative aspect, game design is a versatile field with room for flexibility. Many designers have the ability to work remotely from home, travel to different states and countries, and even choose from various career paths – your artistic expertise can be done from anywhere, giving you the opportunity to find a job that you're excited to do everyday. 
7 Essential skills you need to become a video game designer
If you're interested in becoming a video game designer to bring compelling stories to life, then make sure you have mastered these skills:
1) Creativity
Being creative isn't really something that can be taught, however, it is no secret that video game designers must have an active imagination. Not only are designers responsible for creating the concepts, characters, and storylines from start to finish, but they also have to think about how users will interact with the characters, and construct various challenges for the player to overcome. 
Without quests, adventures, puzzles, and missions for the player to take part in, video games wouldn't have their high success rate that keeps people interested and going back to play again. The side missions and mini-games allow the player to see more of the fantasy environment their characters live in, so they can feel fully submerged into this virtual world – a world that you as a video game designer created. 
2) Time management
Regardless of what industry you work for, there are always going to be deadlines – video game design is no exception. Video games are complex and require an entire team of technical professionals as well as creative experts to get the job done. 
Designers must be flexible when it comes to meetings and working with others, but also diligent in managing their own time. With so many moving parts happening at once, it is crucial that you meet your deadlines, and are comfortable working under pressure. Remember, finishing your part late could negatively affect everyone on your team.   
3) Effective communication 
Communication is more than just being able to speak to others or write emails. While these are important components of communication, video game designers must also be adept in properly and effectively communicating their ideas and visions to other members of the team. When there is a lack of communication, there is a high risk of misunderstandings and confusion among everyone involved with the project. 
Along with knowing how to express your vision internally, you should also be familiar with how to communicate your message to your intended audience. Should you be working on the animation of a game, you may want to keep in mind that video games are a form of mass communication. The style of animation you choose could dictate how the audience perceives the message. 
4) Ability to collaborate with others
As mentioned above, the process of creating a video game is not done by one person alone. There are a myriad of teams and departments all working in tandem with one another to ensure the game is finished on time and ready to hit the shelves in stores. As a designer, be aware that while you may be sitting at your computer alone, teamwork is valued and necessary for success. Everyone working on the project together should be mindful of how their work affects the team as a whole.    
5) Problem solving
Whenever you're working with technology, you can pretty much always expect technical glitches to occur. As a video game designer, you have to be prepared for technology to create problems, and know what to do to keep things running smoothly. Instead of getting frustrated, keep your cool and stay persistent in trying to finish the project. Looking at things from a new perspective and thinking outside the box can help you get back on track.
6) Knowledge of multimedia development software and programming
Without detailed animation and graphics, a video game may just fall flat. To avoid this, make sure to brush up on your game design and interactivity essential skills. Being comfortable using various programming software is a game change when it comes to video game development. Coding, Adobe Photoshop, Javascript, C++, and Zbrush are a few examples of tools and platforms that you may use while designing a game. 
If your software design and programming skills are a bit rusty, or if you want to improve your game designs, consider getting your game design and essentials graduate certificate from NJIT – you'll update your skills and be ready to start programming games with life-like animation.
7) Passion for video games
Believe it or not, having a love for playing video games is an essential part of what makes a successful video game designer. Game design is a highly competitive industry – set yourself apart from other designers by impressing gaming companies with your knowledge and passion for playing video games. The best designers are the ones who understand how games work, what improvements should be made, and what the gaming community wants to see. 
To further demonstrate your dedication to gaming and design to employers, pair your passion with a design certification from NJIT. When you earn your graduate certificate in game design and interactivity essentials, you'll gain the foundational skills and knowledge needed to create digital masterpieces. 
Learn to create compelling video games with NJIT
Becoming an expert video game designer takes hard work and dedication. Learning the necessary tools and skills to create entrancing games that take the world by storm won't happen overnight. However, you can get a jump start on your game design journey by enrolling in an in-person or online graduate certificate program for game design and interactivity essentials. Regardless of if you have a desire to learn brand new skills, or want to keep your existing ones competitive, this certificate program can help you succeed as a video game designer. 
Now that you know what skills you need to launch your game design career, take the next step in achieving them and apply to NJIT's game design and interactivity essentials graduate certificate program today.