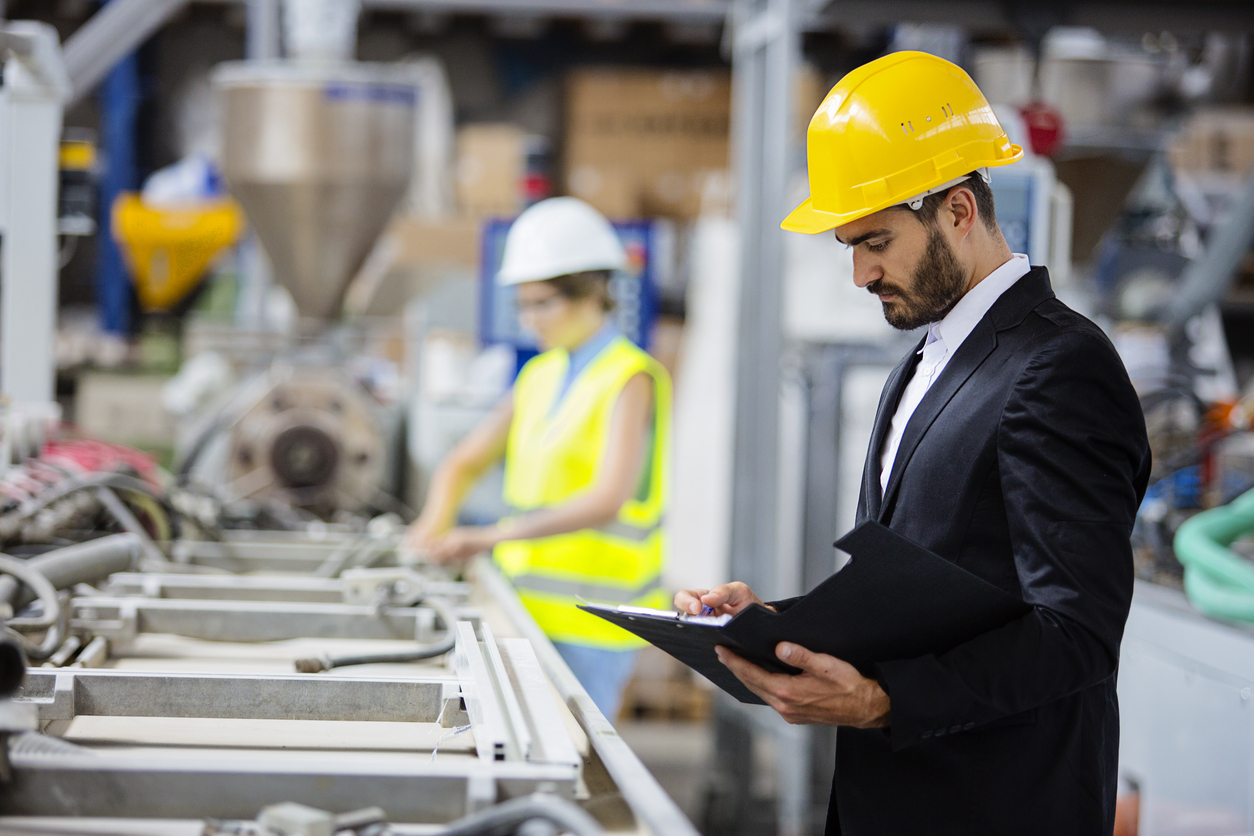 What is an Industrial Engineer?
Regardless of the industry, everyone wants to figure out a way to make their work more efficient, productive, and safe. Well, that is exactly what industrial engineers set out to do. Find out more about what a career as an industrial engineer may look like in this blog!
Post Date:
Thursday, February 3, 2022
Let's face it. Engineering is a broad term that encompasses a plethora of different fields and careers. When you decide that engineering is your passion, the next step is to figure out what type interests you the most. While many people are familiar with engineering disciplines such as mechanical and civil, not everyone understands what exactly an industrial engineer does. Not to worry, this guide will help you learn all about what industrial engineering is and where it can take you.
What is industrial engineering?
Industrial engineering focuses on the improvement of the processing and designing of various products and services, with the goal of increasing efficiency. The main idea behind industrial engineering is to find ways to reduce the amount of time, money, raw-resources, energy and man-power wasted during the manufacturing process. New solutions are created and developed to increase efficiency while still following all safety rules, standards and regulations.  
One of the many benefits of becoming an industrial engineer is how diverse the field is. Almost every sector in every industry looks for these engineering professionals to help their company. Because of this, many students who study industrial engineering find a job quickly upon graduation. 
What does an industrial engineer do?
To understand what an industrial engineer does, let's start with the basics. Industrial engineering involves designing and implementing analytical solutions to problems that arise in the management of systems by applying the principles of mathematical modeling, production planning and control, quality engineering, engineering statistics and operations research. 
So what might an industrial engineer's day-to-day responsibilities look like? Well let's take a look. As an industrial engineer, your job duties may include the following:
Review process flows, production schedules, and engineering specifications to gain a complete understanding of activities, and manufacturing and service methods 

Improve efficiency by developing management control systems with that take into consideration financial planning and cost

Create new ways to manufacture products or deliver services to enhance efficiency 

Oversee quality control procedures to resolve problems that may arise

Communicate with customers and managers

Develop standards for design and production with coworkers, managers, and customers, and design systems that abide by these standards

Reading and comprehending data that others have collected
The skills required to become a successful industrial engineer take time and effort to master. To gain all the necessary skills and knowledge that you'll need to accomplish these tasks, you can earn your master's degree in industrial engineering from NJIT — learn from experts in the field and take part in hands-on projects to give you great experience. 
Industrial engineering salary
According to the U.S. Bureau of Labor Statistics, the national average annual industrial engineering salary is $93,610. However, there are a number of different factors to take into consideration when determining exactly what your salary will be. This includes factors such as what state you're working in, the location of your company, the size of the organization, which sector you're operating in, how much experience you have, and level of education. 
One of the best ways to advance your career and increase your earnings is by obtaining a higher level of education. A master's degree in industrial engineering can set you apart from other candidates and show employers that you are focused and enthusiastic about the industry. When you study industrial engineering online at NJIT, you'll be staying up to date on the latest cutting-edge engineering methods, while working toward taking the next step in your career. 
Develop advanced skills with NJIT
If you're considering a career as an industrial engineer, don't wait to start developing the critical skills needed to achieve success. To make the working world safer, faster, and more efficient, you first need to be trained. Begin your journey to improving the work environment by pursuing a graduate degree in industrial engineering from NJIT. Apply now to experience all the benefits of an R1-research institute and ABET-accredited classes that will prepare you for your career as an industrial engineer.