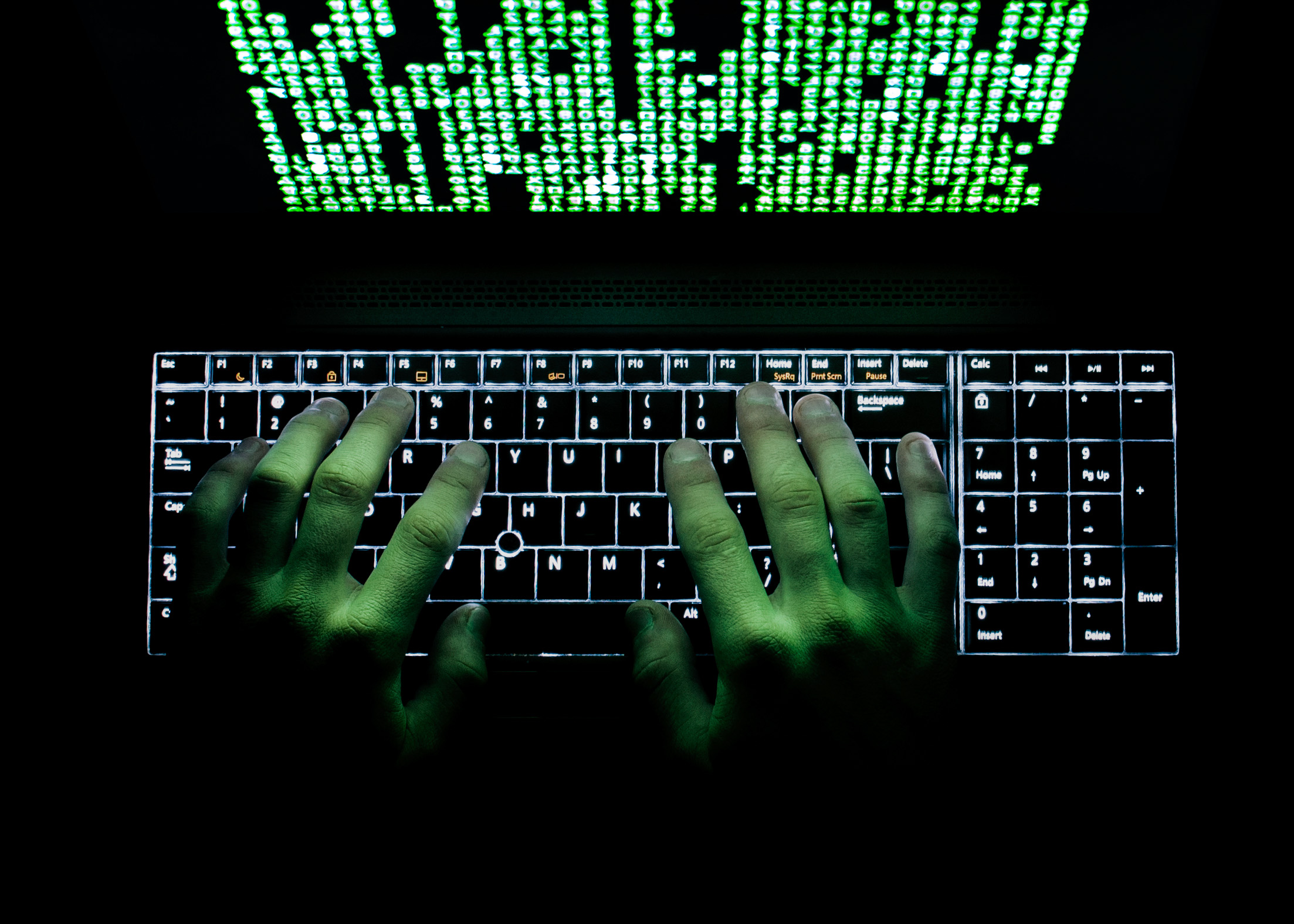 8 Reasons to Consider a Master's Degree in Cybersecurity
In the digital age, cyberthreats pose a risk to everyone. This makes cybersecurity an important and in-demand field. Find out if a career in cybersecurity is the right fit for you.
Post Date:
Thursday, March 10, 2022
When using the internet you're constantly at risk of being targeted by a cyber criminal. In a world that is dominated by technology and reliant on the interconnectivity of the web, this can be a scary thought. Thankfully, there are cybersecurity experts that work to protect everyone's sensitive data and keep the internet a safe place for users.
8 Reasons to consider a master's degree in cybersecurity 
Cybersecurity is a constantly evolving field, one that requires experts with the most up-to-date knowledge of how to handle complex cyberthreats. If you're considering a career in cybersecurity, a master's degree can help ensure that you're ready to manage these threats. If you're looking to work in an exciting, in-demand field where you do important work protecting people and their information, then read on and see how a master's degree in cybersecurity could benefit you:
1. Cybersecurity is in high demand
Cyberthreats are everywhere — with so much of the modern world relying on the internet to conduct business, the need for professionals who can protect data from attacks is critical. When you consider how many different internet-connected devices the average person uses, and how much sensitive data is stored within those devices, it's clear how both corporations and individuals are constantly at risk of having their data stolen. 
That means companies are always on the lookout for cybersecurity experts. No corporation wants to end up in the news because of a security breach. As a result of this, the cybersecurity field is constantly growing, with the U.S. Bureau of Labor Statistics expecting the field to grow by 33% by 2030. With a degree in cybersecurity, you'll be in high demand for companies and businesses looking to protect their data.
2. Wide range of industries to work in
Given the ubiquitous need for cybersecurity professionals, you can find available cybersecurity positions in a variety of industries. Almost every type of business relies on the internet in some form or another, meaning they all have data that needs protecting. This gives you a great deal of choice, as you'll likely be able to find a position in an industry that is relevant to your interests.
Here are some of the biggest industries for cybersecurity experts:
Financial services 
Government
Healthcare
Retail
Manufacturing
3. Cybersecurity work protects companies
From large corporations to your average person, nobody is safe from the threat of a cyberattack. Similar to how police officers and firefighters keep the streets safe from physical threats, cybersecurity professionals exist to protect the digital world. With a job in cybersecurity you'll be doing important work to ensure the web is a place where people can feel secure knowing their data is safe.
Cyberattacks can be extremely threatening, and as a cybersecurity expert you'll be at the forefront of stopping these attacks. Cybercriminals can target victims in a myriad of ways which leaves companies vulnerable and at high risk of losing sensitive information. From data breaches, to phishing attempts, to ransomware attacks that have been known to have real-life consequences, you can help protect businesses from hackers.
4. The field is constantly evolving
Cybercrime is a huge industry, with cybercriminals regularly coming up with new complex schemes to steal data from innocent users. This fact, along with the regular introduction of new technologies, means that cybersecurity is a field that is required to regularly evolve and grow. You can expect to regularly be learning new skills as a cybersecurity expert. 
5. Increased earning potential 
Not only are positions plentiful in the field of cybersecurity, but cybersecurity professionals are compensated well for their work. With an average base salary of $79,696 and an average median salary of $93,052, cybersecurity can provide you with a very lucrative career. With a master's degree in cybersecurity you'll learn skills that can help you grow your salary even more, with the top 10% of cybersecurity positions in the field earning an average of $159,000 per year. 
6. Engaging work
Are you a good problem solver? Do you enjoy the satisfaction of cracking a complex puzzle? Oftentimes, cybersecurity professionals will need to think of creative solutions to issues. For example, protecting against cyberattacks can require you to think like a hacker to determine vulnerabilities. Thinking out of the box is just one of the many engaging skills you need to be a cybersecurity professional. 
7. Many potential career paths 
Cybersecurity is a field with many opportunities for you to progress your career, especially with a master's degree. If you pursue an M.S. in Cybersecurity and Privacy at NJIT, you can expect to learn the skills necessary to prepare you for a myriad of positions. Some common job titles that NJIT graduate students have held include: 
Cybersecurity Engineer 
IT Auditor
Cybercrime Investigator
Cybersecurity Architect/Consultant 
Information Security Manager
8. A Cybersecurity M.S. prepares you for the top positions
At NJIT, the M.S. in Cybersecurity & Privacy program will provide you with all of the skills that you will need to land the role you want. 
Some learning outcomes of the master's program include: 
Understanding differences between cryptography approaches
Understanding different models of evaluating a computer system's security
Being able to assess the level of security a cryptographic protocol would provide
Knowing which types of cryptographic primitives need to be utilized to achieve your goals
Being able to effectively communicate common attacks using standard terminology 
With the skills and knowledge provided to you through NJIT's M.S. in Cybersecurity & Privacy, you can feel comfortable knowing that you'll be well equipped to step into an exciting career with many opportunities for advancement and growth. 
Get the most out of a career in cybersecurity with NJIT
Cybersecurity experts are an important part of any modern company, and the top positions promise generous compensation. However, these positions will present you with many complex challenges, and you'll want to make sure you have the skills necessary to manage various responsibilities. The best way to ensure that you're prepared is with an M.S. in Cybersecurity & Privacy. 

At NJIT, you'll have the opportunity to complete your degree online, allowing you to earn a Master's without needing to leave home. You can learn everything you need to get started in this rewarding field while still having the time needed to balance the other responsibilities in your life. If a career in cybersecurity sounds exciting to you, take the next step and apply today.