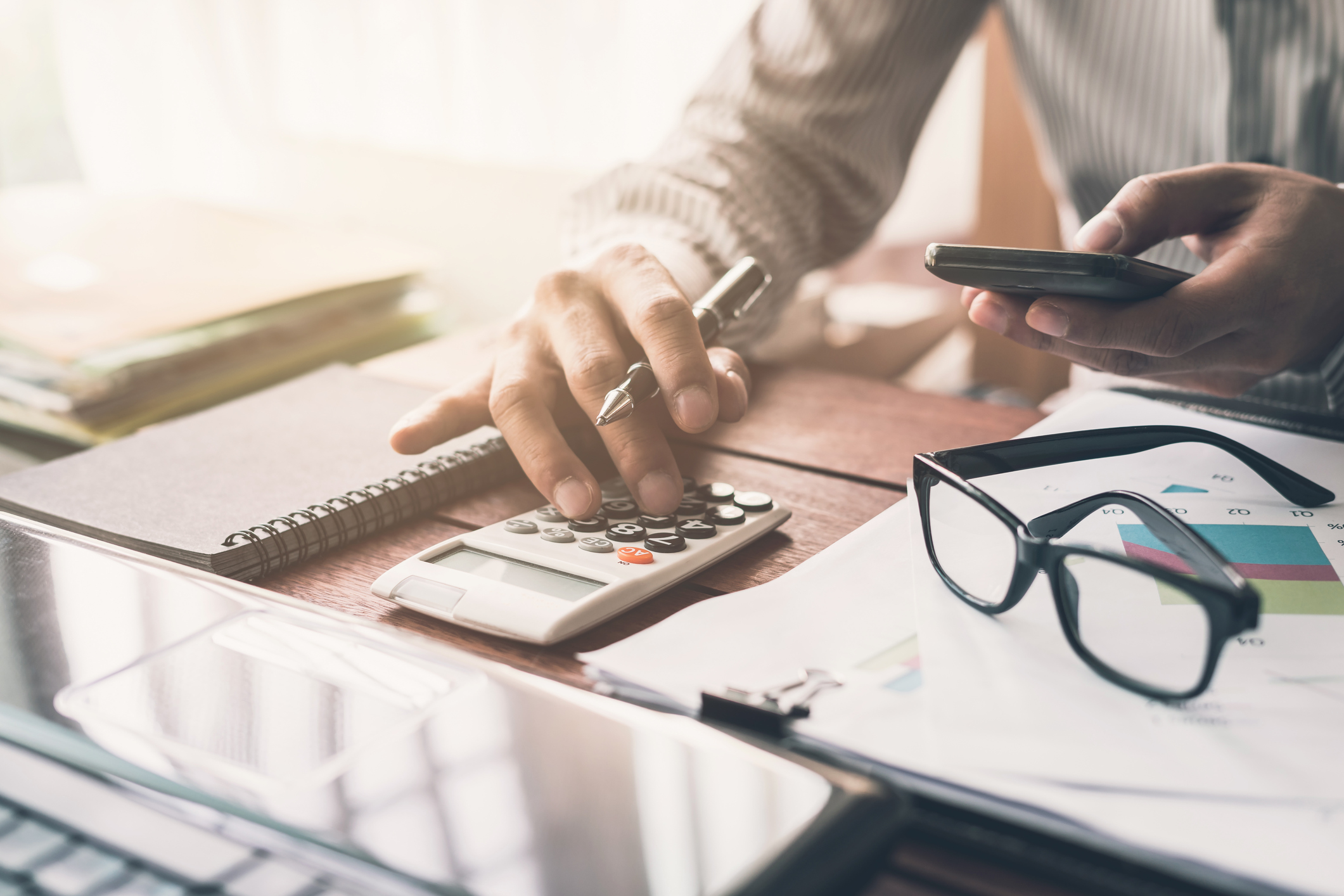 5 Benefits of an Online Accelerated B.S. in Business
It's never too late to finish what you started. If you already have an associates degree in business, a B.S. can elevate your skills and knowledge, preparing you for career advancement...and you can do it all at an accelerated pace.
Post Date:
Thursday, October 21, 2021
While it seems business degrees are popular and in high demand these days, not everyone has the time or resources to earn one. This can hinder young professionals as a bachelor's degree, and sometimes even a master's degree, is often necessary to advance their career. If you're interested in career growth, increased earning potential and higher job satisfaction, without the hassle of completing a four year program, then an online accelerated B.S. in business may be perfect for you.   
What is an accelerated B.S. in business? 
So what exactly is an accelerated B.S. in business? Who can apply for the program? How does an accelerated B.S. work?
Typically, students enrolled in a bachelor's degree program for business take four to five years to finish all required courses and credits. The academic year is usually split into two semesters, each offering certain courses over the 14-16 week period. For students working full-time, trying to complete the necessary courses can become a challenge when classes are only offered for certain semesters, and their schedule won't allow for a full-time course load. 
With this online accelerated B.S. degree, you'll have the opportunity to obtain your degree in half the amount of time a typical Bachelor's takes. Instead of stressing about a commute, time spent in a classroom, and going from work to class late at night, you'll be able to take business courses all year round from the the comfort of your own home.
Because accelerated programs are completed much faster than a four-year degree, you may be concerned about the fast-paced work or that this will sacrifice the quality of education you're getting. Well good news, all of these fears are taken into consideration when professors and deans are putting programs together. Although the courses are quick, professors will still cover all important and necessary material. While you may have to be more diligent and self-motivated to stay on track of assignments, this should give you confidence that you're not sacrificing the value of your learning.  
Not just everyone can apply and take advantage of this opportunity. NJIT's online accelerated B.S. in business program is designed for students who already have an associates degree in business from a two-year program. While obtaining your B.S. degree, you can even start your MBA degree at the same time.  
5 Benefits of an online accelerated B.S. in Business
Whether you're looking for additional training in your field, or want to take the next steps to advance your career and take on more leadership roles, there are many benefits of an accelerated B.S. degree program. Check out these highlights of why you should consider an accelerated degree:
1) Faster, more affordable education
As previously mentioned, an accelerated degree is a great option if you're looking to gain additional knowledge and experience in your field without having to commit to a four or five year program. With the ability to earn your degree faster, you can achieve your goals of landing that promotion, going into your desired career, or taking on more responsibilities sooner. Plus, you'll automatically enhance your resume which can only help you in this competitive business landscape.
A faster education also means a more affordable one. The less time you spend in school, the more money you'll save. The average cost of tuition for one year of school is $13,000 for public institutions and $27,200 for private institutions. At NJIT, the accelerated B.S. in business offers seven-week mini semesters that can save you between $18,000-$76,000 compared to a four year program. 
2) Year round start times
No longer will you have to wait until the Fall or Spring to get started on earning your degree. Accelerated degrees often provide students with early or year round start dates so you can get a jumpstart on your education. While each school's policies will vary, accelerated programs typically offer more start date options to better suit working professionals. 
The seven-week mini semesters for the NJIT accelerated B.S. in business program is offered year round — you can begin pursuing your degree at a time that's convenient for you.
3) Flexible scheduling
Whether you're working full time as a young professional, taking care of a family, or in the middle of switching careers, your time is valuable. Accelerated programs understand this and therefore are mainly online. For example, NJIT's accelerated B.S. is 100% online. You can sit down and do the course work when you're able. These courses are meant to fit in your schedule so you won't have to worry about not having time to commute, or being too tired to sit through a three hour lecture. There are also online tutoring services available directly through NJIT to help you succeed. 
4) No need to relocate
Online classes don't just offer flexibility in terms of course scheduling, they also make it easy for you to attend a university from any location. That means you can earn your degree online from your dream university on the East coast without even having to leave your home on the West coast. This also ensures that you can put education first when choosing the right school for you without having to think about moving costs, distance from friends and family, or finding a new job. Your classes can even introduce you to other students from around the world, giving you the chance to grow your professional network in areas you never thought possible.
5) Increase earning potential
It's no secret that those who have a higher level of education earn more on average than those who don't. Choosing an accelerated program not only gives you the opportunity to earn a bachelor's degree quickly, but it also provides you with a way to increase income potential. 
On average, those with a bachelor's degree earn over $350 per week than those with an associate's degree. Additionally, those with a master's degree earn over $600 per week as compared to the earning of those with an associate's degree. When you enroll in an accelerated program, you can increase your income faster. 
Finish what you started with NJIT
If you're ready to take the next steps in your career, all that's left to do is pick a program and apply. Accelerated programs give you all the knowledge, skills and resources you need to grow in your field of work, in half the time of a typical bachelor's degree program. You saw what an associates degree can do, now it's time to see what you can do with the power of a bachelor's. 

NJIT's accelerated B.S. in business is both adult-learner and continuing educator friendly. Once you complete the degree, you'll feel prepared and ready to move onto the next level and thrive in an advanced role. Apply now to finish what you started!